---
Holiday planning for pets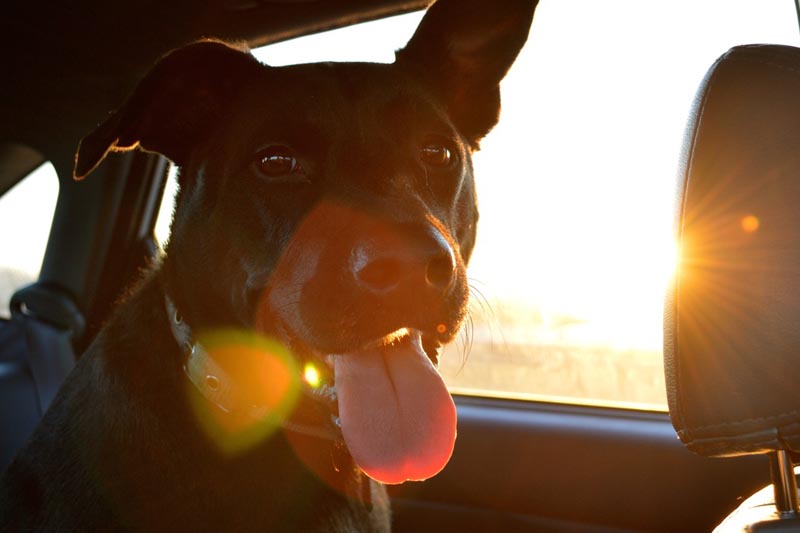 I have just spent a few days with my wife and two young children in Devon in a cabin\tree house in the woods and learnt 3 things: 1. Camping, however glamorous is not fun in the cold and rain. 2. Despite a decade of pestering me to camp, my wife does not like camping after all. 3. My idea of clean and tidy is different to another mans.
As our lives become increasingly busy, it is important to set aside time to relax but we also need to give some thought to our pets' holidays. Do they go with you or stay at home? And who is responsible for them if they stay?
Cats and dogs are different, cats bond very strongly to their environments and are happy to stay at home providing they are fed and watered. I have some lovely neighbours who always look after my cat whilst we're away and although he probably misses a lap of an evening, I know he's happy in his own environment and cared for by someone I trust.
Catteries are another option and I think there are some excellent catteries with very high standards. If your pet is on medication or needs that little extra care, a cattery provides this and will usually have a good relationship with a local vet or the contact details of your own vet can be left with the cattery.
Obviously, your dog cannot just be left with food and water.  You have the option to take your pet abroad on the Pets Travel Scheme, providing you are travelling to the EU or non-EU listed countries. This is now a simple procedure which most Vet Surgeries should be able to provide. Your dog (or cat) firstly needs a microchip and a Rabies injection. The Rabies vaccine must be given to animals once they are at least 3 calendar months old, not just 12 weeks old, this is an important difference. A Pet Passport can then be issued and you can travel 3 weeks later. The final condition of pet travel is to ensure that a vet administers tapeworm treatment 1-5 days before your pet  re-enters the UK, most foreign vets are happy to do this (for a small fee).
There are several very good kennels nearby that we have excellent relationships with. They provide a safe environment with knowledgeable staff. Ask friends or family for a recommendation or contact one of our surgeries as many of our staff can provide advice based on personal experiences.
Another more recent option is to employ a company that 'places' your dog with an individual, couple or family into their home. This is relatively new to me but seems an interesting option as your pet gets very much one to one attention for the time you are away.
Whether you spend your holidays with or without your pet, you will relax a lot more knowing your pets are in safe hands so give their holidays some thought as well and feel free to contact either of our surgeries for further advice.
Recommended Posts
October 20, 2021
October 20, 2021
July 28, 2021
Before coming to the practice, please ensure you have read our latest guidelines here: